Custom Printed Swim Caps Quality Retail Grade Latex and Professional Grade Silicone Swim Caps, Buoys and more
Quality custom printed swim caps for triathlon, clubs and swim teams. Buoys for safe open water swims.
23 Latex cap colors and 30 Silicone cap colors.
How Ordering Custom Triathlon, Swim Team and Other Items Works

Select your latex swim cap colors and your silicone swim cap colors

Submit your artwork or have us create art for your custom printed swim caps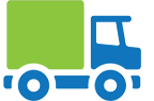 We confirm, finalize & ship your custom swim caps on time.
Custom Printed Swim Caps, Event Buoys & More
Professional grade silicone swim caps and retail grade latex swim caps.
Custom printed buoys made to any custom size with your custom print.
We make the ordering swim caps & buoys simple.
Swim team, triathlon, organizations or events, we custom print swim caps.
Best quality, delivery and price guaranteed.
Custom Swim Caps & Buoys Designed By You, Made By Us
Taking your vision and ideas and bringing them to life is our specialty.
Swim Cap & Buoy Quality Guarantee
We guarantee that we can make exactly what you have in mind, a reality. Your
swim caps will be the finest quality and craftsmanship.
We will also beat any competitor swim cap quote, guaranteed.
SwimHead™ supplies custom printed latex and silicone swim caps to events and teams worldwide. SwimHead™ is a USA based direct print and manufacturing company and we pride ourselves on offering professional grade products at a competitive price.
We design, sell and deliver personalized swim caps anywhere in the world and will match or beat any reputable price quote! Our products are guaranteed to arrive without material flaw and look as approved during our proof /design process or your money will be refunded. We make it that simple.